Your Registration Is Complete!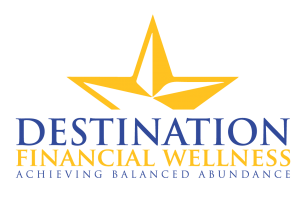 Congratulations and welcome to our Award-Winning Destination: Financial Wellness (DFW) online engagement portal: A Career Financial Wellness Educational Resource for you and your family, brought to you by BC Holdings of TN (BCH). BCH is celebrating over 20 years of proven, research and evidenced-based training of purposeful and impactful financial wellness solutions to our clients and end-users throughout North America and we are bringing it to you! Every participant that desires to thrive long-term financially must have a strong sense of intentional planning and purpose about them. Money is the main source of stress for most Americans; therefore at DFW Institute, we recognize that your financial future begins now. Our co-founder, Saundra Buckingham Curry often states that, "you cannot plan the future in the future". DFW is strictly an educational financial wellness platform designed to meet you/your family wherever you are financially. We relate to your hopes and dreams of financial security, independence, stability and wealth while also enjoying an amazing lifestyle today…we get it! This is exactly what you are receiving, as a participant of DFW Institute which means balanced-abundance…achieving your desired quality of life with an equal concentration on your quality of wealth throughout your career. Essentially, DFW is a financial planning vehicle that uses your numbers to create your financial plan! DFW has several onramps and deliverable mediums designed to impart real behavioral change and to enhance your financial knowledge on your road to wealth. To become financially rich and secure, you must first become knowledge rich and DFW will get you there. We look forward to taking this journey together. EMPOWER YOURSELF! The BCH Team
Please click the Login button on the menu above to begin. Enter your email address and the password you created on the registration page.